Having now reset the video to recommended settings, here are some more pictures of our intrepid Admiral:
Here's Amy in her captain's chair...
And in her readyroom...
Another shot at the "Relaxing in the Lounge" image: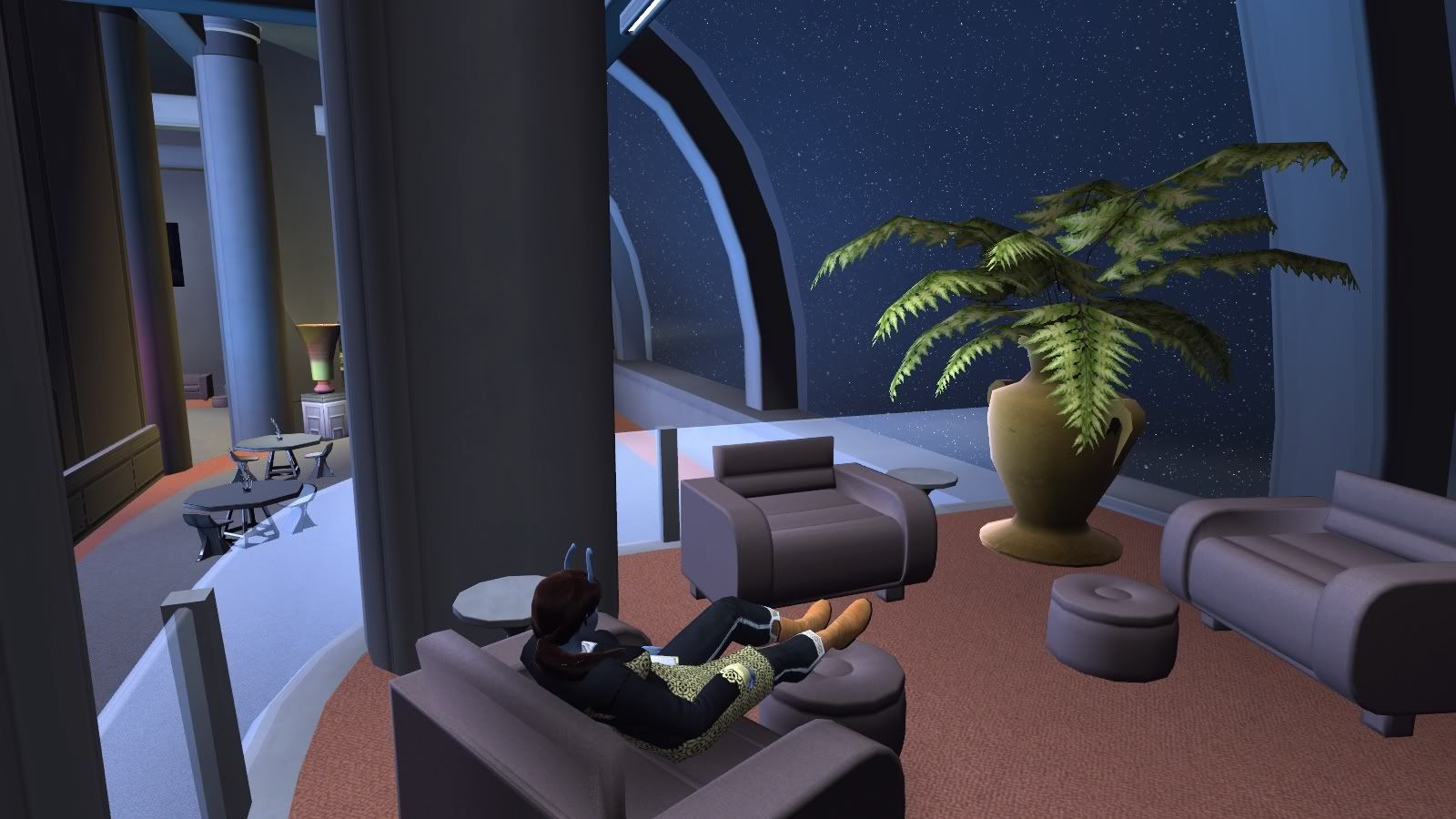 And presenting the ship's trophies:
She'd heard her father talk about how Benjamin Sisko had been such an influence on him, so she had to have a seat behind his desk:
During another visit to Q's Winter Wonderland, the race doesn't turn out quite as expected: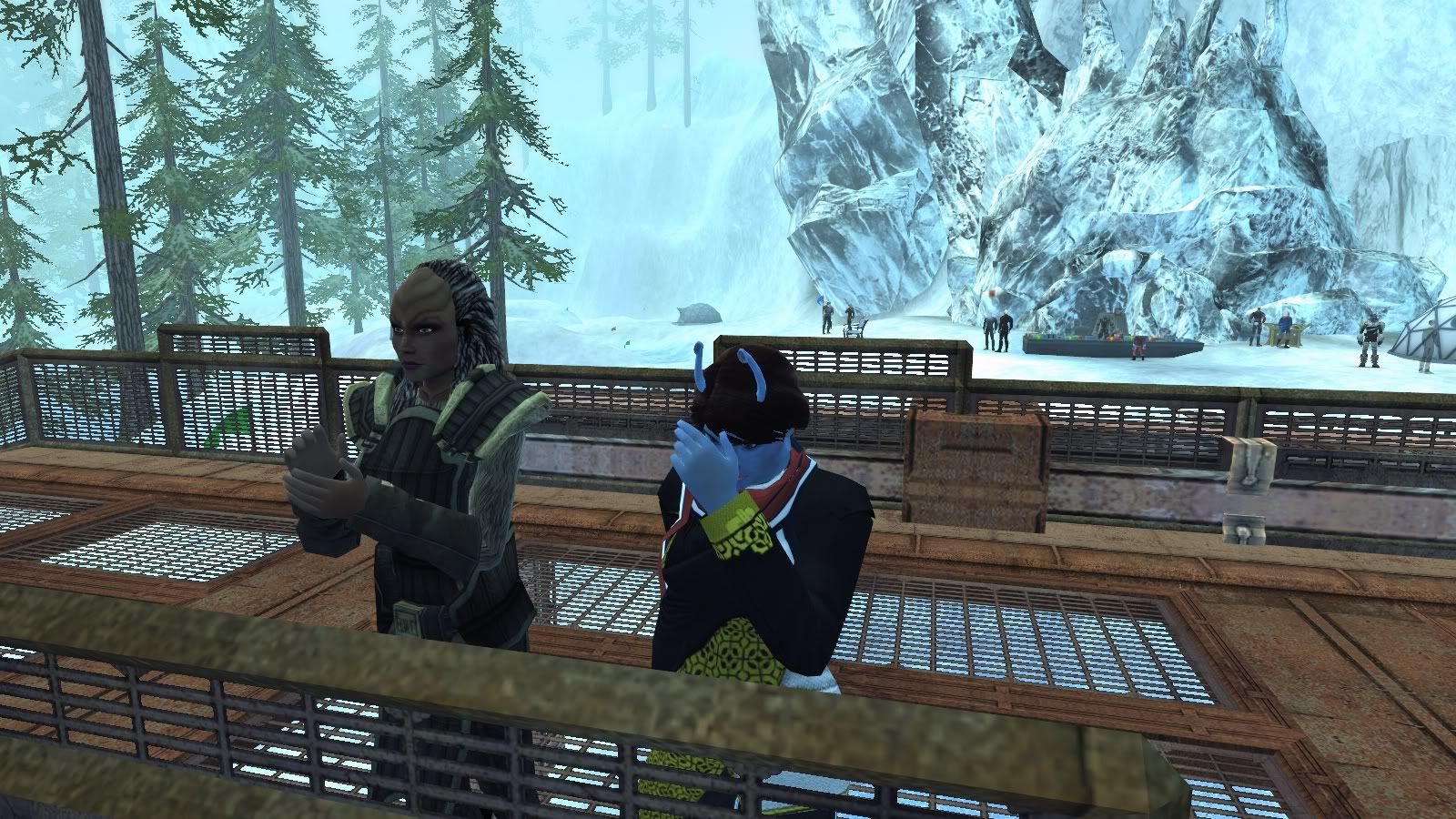 "Live Long and Prosper, Mr. Vulcan Snowman!"
Amy gets her groove on!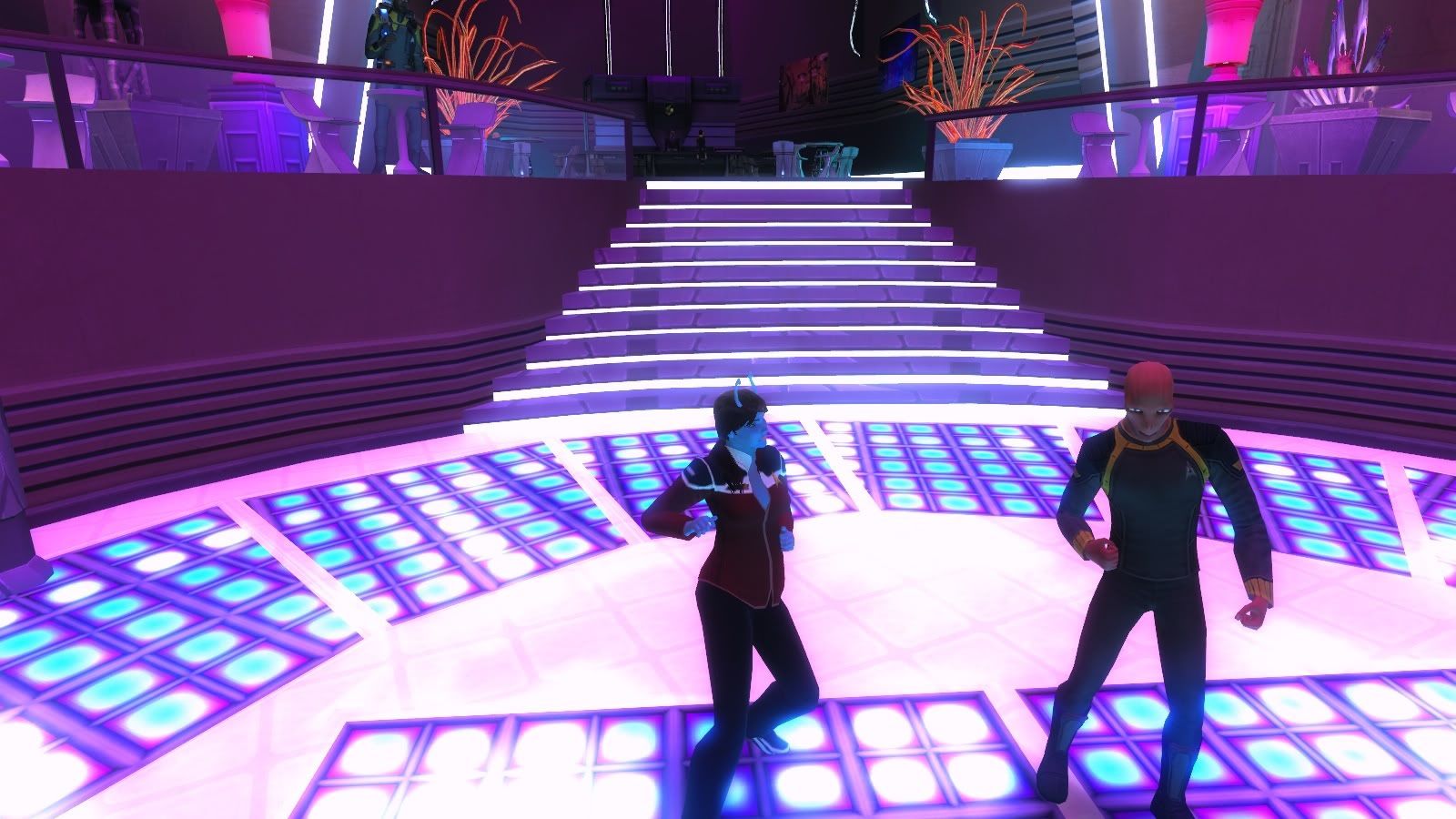 Amy once again contemplates the planet of her father's birth...