You asked me about it over on Facebook, so here it is: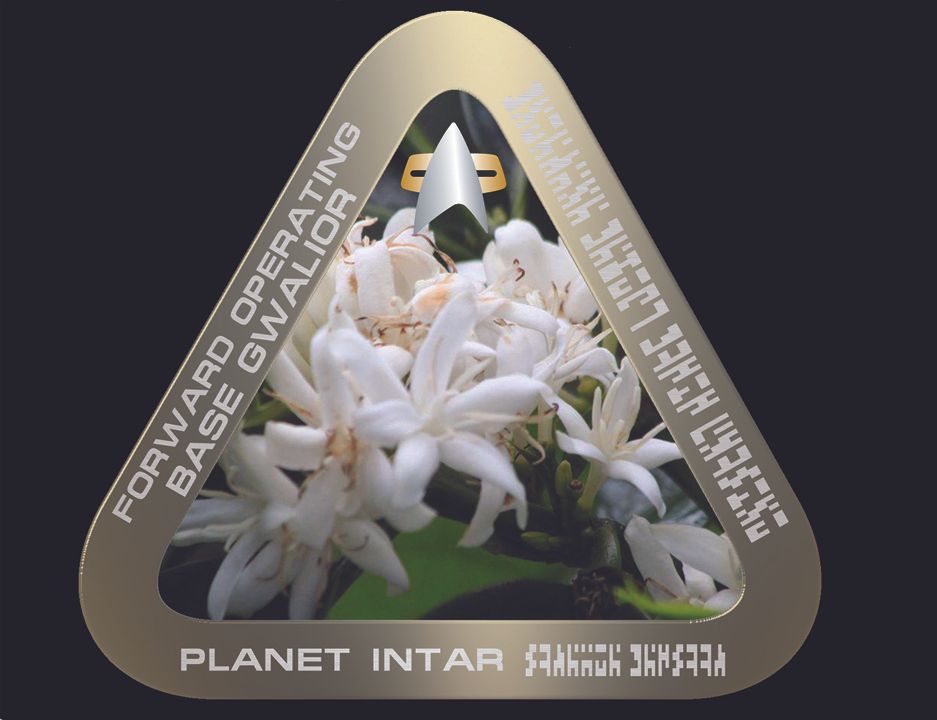 I figured that, since the Tanzila was the "official flower" of the planet's government, it should be featured on the logo.
But I have no idea how to render it properly.
Too bad the Okudas don't take requests...
_________________

(Yes, the image is me, but the photomanip wasn't done by me.)